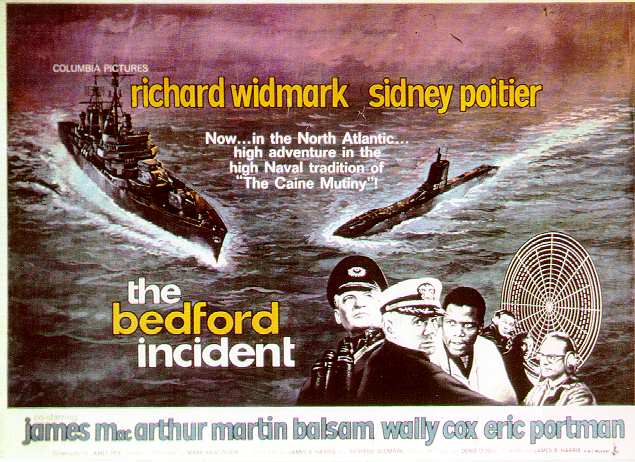 In writing about nuclear depth bombs in my previous entries has started to make me think back of the 1965 classical movie, "The Bedford Incident".

If you are interested in Cold War dramas, this is one to add to "the must see" list.

It stars several heavy hitter actors, Richard Widmark, Sidney Poitier, Eric Portman, and Martin Balsam.
I don't want to give too much away with it, but it about a US destroyer, the USS Bedford, pursuing a Soviet submarine in the Greenland-Iceland-UK (GIUK) gap.

Richard Widmark is the tough, demanding captain that pushing his men to the breaking point.

Sidney Poitier is a civilian reporter that was given permission to interview the captain at sea.

Eric Portman is an NATO advisor on the ship that is a former WWII U-Boat commander. Finally, Martin Balsam is a naval reservist doctor that has been called to duty on aboard the ship.
Here is a copy of the trailer to give you a taste of the movie.